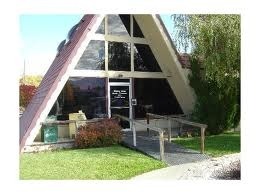 PRESS RELEASE
TO:  ALL LOCAL MEDIA
FROM:  TAWNI THOMSON, BISHOP AREA CHAMBER OF COMMERCE & VISITORS BUREAU
DATE:  THURSDAY, OCTOBER 3, 2013
SUBJECT:  UPDATES ON GOVERNMENT SHUT DOWN AND LOCAL ACCESS
FOR IMMEDIATE RELEASE
The Federal Shutdown, now in day three, has caused much confusion and concern locally.  The Bishop Area Chamber of Commerce & Visitors Bureau has been inundated with inquiries about access to favorite Eastern Sierra recreation spots and they are doing their best to gather and relay information.   In general, access remains good; however there has been a major change to the campground situation.
The Chamber has learned today that USFS Campgrounds, even those managed by concessionaire, have been closed or will be closing within the next few days.  The good news is that many private business camping and lodging options remain open in the area for the remainder of the season.
Inyo County Campgrounds that will remain open include:
Diaz Lake, Portagee Joe (Tuttle Creek), Independence Creek, Taboose Creek, Tinnemaha Creek, Baker Creek, Millpond, Pleasant Valley, Glacier View, Brown's Tonwn and Tecopa Park & Campground.
Some Privately Owned Campgrounds & Cabins that will remain open:
Parchers Resort
Creekside RV Park
Bishop Creek Lodge
Cardinal Village
J Diamond
Highlands RV Park
Tri-County Fairgrounds
Rock Creek Lakes Resort
Keough's Hot Springs Resort
Boulder Creek RV Resort
Dispersed camping is still available and open.  In regards to campfire permits, a new system allows for online application via computer or smart phone.  Visit  HYPERLINK "http://www.preventwildfireca.org" www.preventwildfireca.org to watch a brief video and then download the permit.
It is our understanding at this time that all major roads will remain open and that travelers are allowed to drive through Yosemite National Park and Death Valley; however stopping to recreate is not allowed.  Privately owned resorts inside the parks will remain open including Furnace Creek Resort in Death Valley.  Manzanar is closed and the Ancient Bristelcone Pine Forest is accessible although the visitor center is closed.
We have also been told that day-use activities do not require permits and that previously issued overnight hiking permits will be honored; however, new permits are not being issued.
Interagency Visitor Center in Lone Pine and White Mountain Ranger Station Visitor Center in Bishop are both closed.  The Bishop Area Chamber of Commerce & Visitors Bureau will remain open Monday through Friday 10am until 5pm and weekends 10am until 4pm.  The Chamber is located at 690 N. Main Street, Bishop.  Our telephone number is (760)873-8405.
The Bishop Area Chamber of Commerce is a community-based nonprofit organization working hard to sustain and improve our local economy.   We are supported by local member businesses, the City of Bishop and County of Inyo.