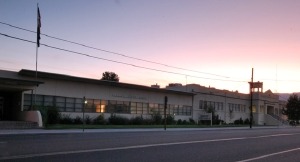 An obviously split City Council finally came together Monday night on a process to fill the seat left vacant by Jeff Griffiths' departure to the Board of Supervisors.
Councilman Dave Stottlemyre started the discussion when he said, "I believe that it is in the best interest of the City Council, staff and citizens to take a broad approach." He suggested that the Council open the door to applicants citywide for a Council appointment.
Council member Pat Gardner said her position is clear. She said when she was running for City Council, her door to door discussions with voters included her thoughts that Griffiths' vacancy should be filled with appointment of the fourth highest vote-getter. Said Gardner, "I still feel that way. The best people to choose who fills the vacancy are the citizens of Bishop. I believe they have spoken," she said. The fourth highest vote-getter is Keith Glidewell.
Mayor Pro Tem Jim Ellis said the issue was a dilemma for him. Said Ellis, "I see both sides of the issue. The voters of Bishop, through the democratic process chose someone." Ellis pointed to Glidewell's 423 votes. But he added that there are others out there interested in the job. He said, "I can see both sides."
Mayor Laura Smith acknowledged Glidewell's accomplishment but said she had spoken to people interested in the vacant seat who said they did not run in the election since all the incumbents were running. They waited, she said, until afterwords to fill the vacancy.
Stottlemyre said he knew of two candidates who were very interested and very well qualified. In fact, he said they were in the audience. He did not name them.
Council member Gardner made a motion to agendize for the next meeting an item to consider the appointment of the fourth highest vote-getter. Stottlemyre countered that with an attempt to amend or strike her motion and move to interview applicants. Said Stottlemyre, "That's the most fair."
Gardner held her ground. Ellis said interviewing applicants would "open a firestorm and leave some unhappy people. That concerns me," he said. "The election has been done." The vote to amend Gardner's motion was 2 to 2 – Stottlemyre and Smith, yes. Gardner and Ellis, no.
Gardner pressed on with her motion to agendize consideration of the appointment of Glidewell. Stottlemyre finally decided to support Gardner's motion out of the desire, he said, to avoid a special election and the $10,000 to $15,000 cost. In the end, they all voted to consider Glidewell at the next meeting.