At meetings, coffee shops, bars – locals eventually get around to talk about gas prices. All agree that the current prices have dropped stunningly low. Many have realized significant savings in their monthly budgets. How long will it last?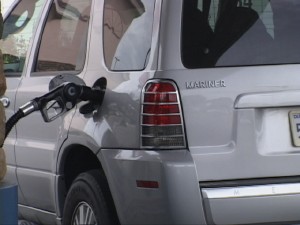 According to Bloomberg.com, the price of a gallon of regular unleaded gasoline at the pump has fallen 60% from the mid-July record high.
According to CNN, worry over falling fuel consumption drove the price of crude oil down more than 65% on the open market since last July. That has a lot to do with the lower gas prices, according to officials.
While the price of gasoline has dropped around 60%, the price of diesel has dropped roughly 43%. Locally, gas prices took a hefty dive. The latest check in Bishop and the Owens Valley show a gallon of unleaded going for as low as $1.80 to a high of $2.15.
In Mammoth Lakes, a gallon of regular unleaded goes for around $2.41.
The experts say that some retail prices have and will drop because of the gasoline plunge. How long will it all last? The pundits have declined to guess.