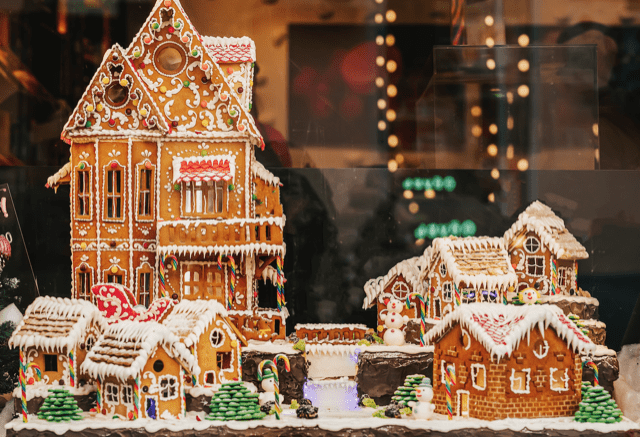 GINGERBREAD HOUSE CONTEST! BAKERS OF ALL AGES, BRING YOUR "BAKING A-GAME" TO THE WINTERLAND HOLIDAY MART GINGERBREAD HOUSE CONTEST.
Kick off the Holiday Season with a family favorite and all time holiday tradition.
Your creation will be on display and judged at the evening VIP reception Nov 10 and again display all day at the Winterland Holiday Mart. Nov 11.
Judging in 2 categories: Youth to 13 and Adults, 14 plus.     Big-Small, decorate to your hearts content, must be 100% made by you and presented for show on a solid base.
NOVEMBER 10-11, 2023. Winterland Holiday Mart Nov 10-11 Tri County Fairgrounds.
For more information, call lynn hawks (760)831-4187 or Visit WinterlandHoldiayMart.com