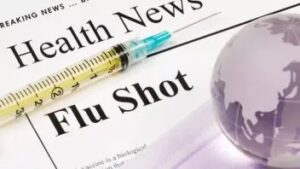 FREE FLU SHOTS! DON'T TEMPT FATE OVER EITHER COVID-19 AND FLU OR BOTH AT THE SAME TIME!
Over the past month, Sierra Wave has been warning readers and listeners of a potential "Twindemic" (Aug. 17) and the fears the local medical community has over the potential lethality of combating both influenza and COVID-19 pandemics at the same time. Fortunately, the preventative measures for both are much the same, but with one very significant difference: There is a vaccine for the flu; there is not a vaccine for COVID-19.
CDC estimates that influenza was associated with more than 35.5 million illnesses, more than 16.5 million medical visits, 490,600 hospitalizations, and 34,200 deaths during the 2018–2019 influenza season. And, again, the good news is that there are vaccines for the flu. The number of deaths from COVID-19 are 200,000 in the U.S. only 7 months into a year.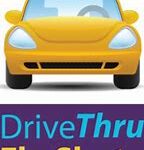 In an effort to prevent a "twindemic" of COVID-19 and seasonal influenza, the California Department of Public Health (CDPH) is urging Californians to get vaccinated against the flu now to protect yourself and your loved ones. The Flu Season generally starts in October and can last as long as into May, 2021.
Flu vaccination is part of a comprehensive public health strategy to reduce the burden of flu, but also to preserve health care resources for the care of patients with COVID-19.
The Inyo County Department of Health and Human Services, Public Health and Prevention division is organizing drive-through flu vaccination clinics.
The first two clinics are scheduled to take place:
Bishop Tri-County Fairgrounds: Sunday, 9/27/2020 from 10:00am to 2:00pm
Big Pine School: Sunday, 10/4/2020 from 10:00am to 2:00pm

Additional clinics will be held in Independence, Lone Pine, Olancha, Tecopa, and Furnace Creek, details to be released once locations are finalized
REMEMBER TO BRING AND WEAR YOUR FACE MASK, FACE COVERING OR FACE SHIELD.
This is a no-cost clinic and appointments are not necessary.
For more information or questions please contact Public Health at 760-873-7868.