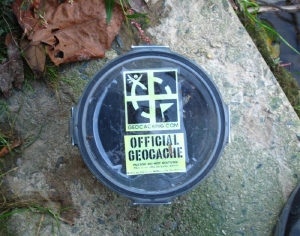 What is geocaching?  It's sleuthing for hidden treasures with the use of a GPS unit and other navigational devices.  Thousands of people are into geocache activities and travel literally all around the world to practice their hobby.  A large geocache event will unfold near Bishop on Saturday.
Laws Railroad Museum will host the 2nd annual LOCOmotive Geocache Event from 11:00 am –3:00 pm.  This event is free of charge.  Those who attend can learn about geocaching and network with fellow geocachers from outside our area.  The event will offer geo raffles and a chance to win a GPS unit.
Information tables will be on site with brochures on geocaching.  Local geocachers will be available to teach you how to use your GPS unit.  Geocaches will be hidden at Laws so everyone can have a chance to find the hidden treasure.
People from all age groups can participate in geocaching, including individuals, families with children, students, adults and retirees.  Geocaching is a great way to bring friends and family together while having fun outdoors and learning about our local history.   Inyo County has over 800 geocaches for you to enjoy.
Geocaching is a high-tech treasure hunting game played throughout the world by adventure seekers equipped with GPS devices.  The basic idea is to locate hidden containers, called geocaches, outdoors and then share your experiences online.  Anyone can use coordinates found on Geocaching.com to locate geocaches.
Come and spend the day at Laws and learn the art of geocaching and visit the new exhibits.  Bring a picnic lunch.  This event is sponsored and funded by the County of Inyo.  McDonalds will provide the snacks and water and Garmin has donated raffle prizes. For more information call 760-873-4676.