Press release
BISHOP CA – Legendary country singers Larry Gatlin & the Gatlin Brothers will headline the first-ever Eastern Sierra Music Festival.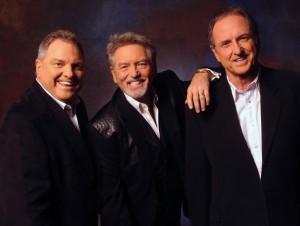 The July 22-23 festival will be held right here at Bishop's Tri-County Fairgrounds. Organizers urge people to save these dates as the festival will feature a host of legendary and up-and-coming country artists.
The Eastern Sierra Music Festival benefits the National Wounded Warrior Center.
Close vocal harmonies helped the Gatlin Brothers score dozens of hits during their 60-year career. Those hits include "Houston (Means I'm One Day Closer to You)," "Broken Lady," and "All the Gold in California."
The brothers have earned honors from the Country Music Association and the Academy of Country Music, among others. The prestigious Grand Ole Opry inducted them in 1976.
The Gatlin Brothers are strong supporters of veterans and Armed Services members. Eastern Sierra Music Festival organizers are confident the trio will bring a great energy to the festival.
Larry Gatlin & the Gatlin Brothers will headline the Saturday, July 23 line-up. Additional acts, including the July 22 headline performer, will be announced as appearances are confirmed.
Tickets for the Eastern Sierra Music Festival will go on sale in January. To keep up-to-date on festival news, visit the festival's website, WWMusicFest.org, or follow the Eastern Sierra Music Festival on Facebook and Twitter.