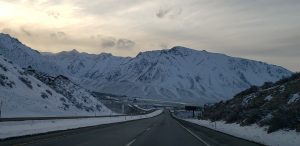 It's no secret that Eastern Sierra communities are the gateways to some of the most incredible natural resources and outdoor recreation around. This is one of the things that many of us love about living here and why so many people visit. It is also something that brings unique challenges to the land and our communities.
Your community and region need your help brainstorming ideas that will help make recreation and tourism more sustainable for the people and the land.
In 2020, the Sustainable Recreation and Tourism Initiative will be holding 6 "Gateway Community Workshops" throughout the Eastern Sierra. Our first stop will be in Lone Pine to discuss sustainable recreation in Southern Inyo County.
Southern Inyo County Gateway Community Public Workshop
Thursday, January 16 (6-8pm, with optional "Introduction to the Initiative" at 5pm) Statham Hall 138 Jackson Street, Lone Pine, CA.
Bring your ideas for improvements to recreation infrastructure and programs in your area and our beloved Eastern Sierra! For example: Want better bathrooms at your favorite campground or access to outdoor education programs for you kids?
Kristy Williams
Project Manager, Sustainable Recreation & Tourism Initiative
Mammoth Lakes Trails and Public Access Foundation (MLTPA)