"Three dollars per gallon is the new $2 dollars"! That's a quote from the auto Club in the latest description of what's up with money and gasoline.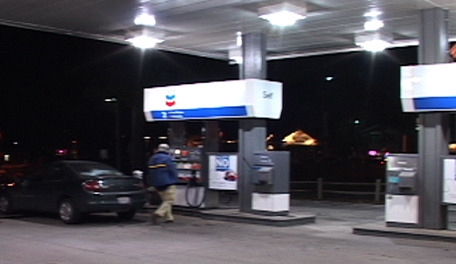 They're right. The horrible truth, as the Auto Club said it, is what was considered a typical price for fuel has increased so dramatically that some consumers now view anything at or below $3 to be relatively cheap." This theory of relativity holds no comfort for consumers, pinched with higher costs of living everywhere they turn.
The Auto Club conducted a price survey and concluded that "drivers have received a modest amount of relief from near record high gas prices in California, but the cost of fuel remains very high for this time of year." The latest report from the Auto Club says the statewide average cost for a gallon of regular unleaded gas is now $3.12, a 23-cent decrease since January 8th.
Locally, gas prices loom higher than this statewide average. Mammoth Lakes gasoline comes in at $3.57 to $3.59 per gallon of regular unleaded. In Bishop and the Owens Valley, prices range from $3.17 to $3.27 per gallon of regular.
The slight drop in current prices follows a drop in demand and a "relatively robust" supply of gasoline. The Auto Club says that "consumer concerns about an economic slowdown often coincide with falling energy prices."
No need to get too excited about plummeting gasoline prices. The Auto Club reminds us that average costs would have to fall almost another 50 cents per gallon just to get us back to the same level this time last year.