Gas consumption in California has dropped and so have oil prices. Even so, gas prices continue a slow climb up. Compared to last year, however, gas prices have dropped about 40%.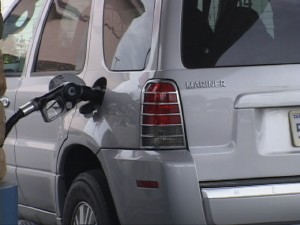 The State Board of Equalization recently released data to show that Californians used less gasoline in the fourth quarter of 2008 than they did the previous year. In the fourth quarter, Californians used 187 million gallons less than the same time last year.
With less money to spend, consumers all over the nation have used less gasoline, which leaves a hefty supply in reserve. The U.S. government announced recently that crude oil storage facilities were as full as they have been in roughly 16 years. Oil prices remain relatively low.
Triple A concludes that even though a gasoline surplus exists and oil prices remain low, gas prices at the pump have edged up a little. In the Eastern Sierra, gas prices in the Owens Valley range from $2.25 per gallon of regular unleaded up to $2.45. In the Mammoth Lakes area, $2.67-$2.69 per gallon of regular. We remain higher than the national average of $2.05.
The economic slowdown has, at least, delivered more palatable gas prices than last year.