Gas prices have dropped by some 20 to 30 cents a gallon compared to last month, but compared to a year ago they remain 86 to 92 cents higher per gallon.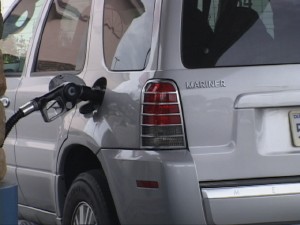 The state's average for a gallon of regular unleaded gasoline is $3.94 a gallon, down 32 cents since AAA's last report a month ago. California has the fourth highest state average price in the nation. Alaska has the highest prices for gas.
Locally, gas prices for a gallon of regular in the Owens Valley range from $3.93 on the low end up to $4.23 on the high end. In Mammoth Lakes a gallon of regular costs more – around $4.49.
It takes a lot to figure out the why of gas prices, although experts have begun to focus more on oil market speculation as the most dynamic impact. News reports say that there is always a speculative demand for oil. Those who buy oil futures hope for a high price on world markets. The high demand for oil futures by hedge funds and other investors has caused a spike in gas prices.
Some have discussed a limit on who can buy oil future contracts. Currently, investors in search of a way to make money buy the contracts along with those who actually use crude oil in their business.
Currently, oil prices have fallen to the lowest levels in four months. Some experts say world events impact crude oil prices as investors react to economic and cultural conditions.