News reports now say that gas prices in California may peak at nearly $4.30 for a gallon of regular later in the year. This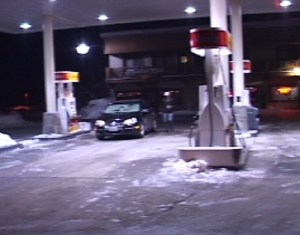 estimate showed up in the Energy Information Administration's Short-Term Energy Outlook report this week.
In the Eastern Sierra, prices have gone up some. They push $3.47 per gallon of regular in the Owens Valley and close to $3.80 in the Mammoth Lakes area.
The federal report says that their information shows a 25% chance that the national average price at the pump will top $3.50 by June and exceed $4 per gallon of regular in August and September.
The feds say their forecasts are somewhat uncertain since they hinge, in part, on world economic growth which determines global oil consumption. Last month, however, one gasoline market analyst predicted that California would exceed $4 a gallon by Memorial Day.
In Mammoth Lakes, a gallon of regular at the Shell Station goes for $3.77. The Chevron price is a couple of cents higher. In Bishop and the Owens Valley, a gallon of regular goes for as low as $3.30 and as high as $3.48.
The Auto Club reports that gas prices went up six cents per gallon in the Bay Area this month. Prices nationwide have gone up eleven cents since mid-December and up nine cents in California since that time.
Triple A reported that gasoline demand has fallen but that U.S. gas prices are affected by worldwide demand which is up. They also report that recent positive economic signs in the U.S. tend to push gas prices up too.
If it makes you feel better, a price of regular sells for $4.58 in Kaunakakai, Hawaii right now.