Up 9 more cents in July gas prices have kind of slowed down a little but remain $1.43 higher over last year at this time for Californians.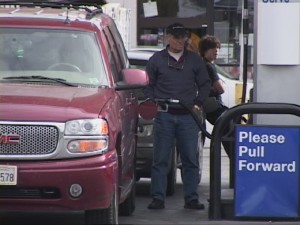 Locally, a gallon of regular bounces up against the $5 mark in Mammoth Lakes. $4.98 and $4.99 per gallon of regular unleaded. In Bishop and the Owens Valley, the same gallon goes for an average of $4.74.
Auto Club spokesmen say that the low value of the U.S. dollar compared with international currencies and the growing demand for gasoline and oil in Asia continue to drive the cost of gas prices. Spokesmen said that relief will only come after the dollar stabilizes and the price of crude oil starts to drop.
Spokesmen also said that traditionally, gas prices start to level off or fall off aftr the July 4th holiday. But with crude oil at a record $140 per barrel, gas prices have failed to drop.