Every morning for the last week, consumers glance up at the gas station signs to see that prices have gone up daily. Why the gas gouge again?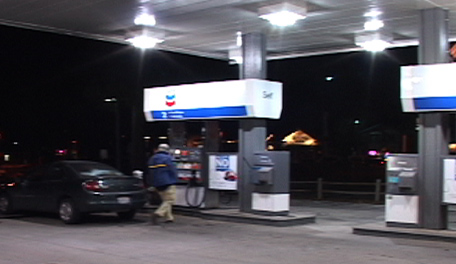 Locally, our prices sit here: Bishop and the Owens Valley – $2.67 on the low end and $3.13 on the high end. In Mammoth Lakes – $3.29 to $3.35. We might add that the msn gas price site notes that Death Valley sells the most expensive gas in the nation at $3.63 per gallon of regular.
So, what's up with the price hike? The Los Angeles Times wrote that California boasted the highest gas prices in the nation over the last week. They list tight supplies as one of the reason for higher prices. They're still lower than last year, by the way.
The Times' story says analysts predict that pump prices will not surge like last year. They do say that they believe prices are near their peak for the year, barring some major supply-crimping emergency.