It is with great sorrow and sadness to announce that our son Galen Joseph Moore died unexpectedly on January 1, 2021, in Oceanside, CA.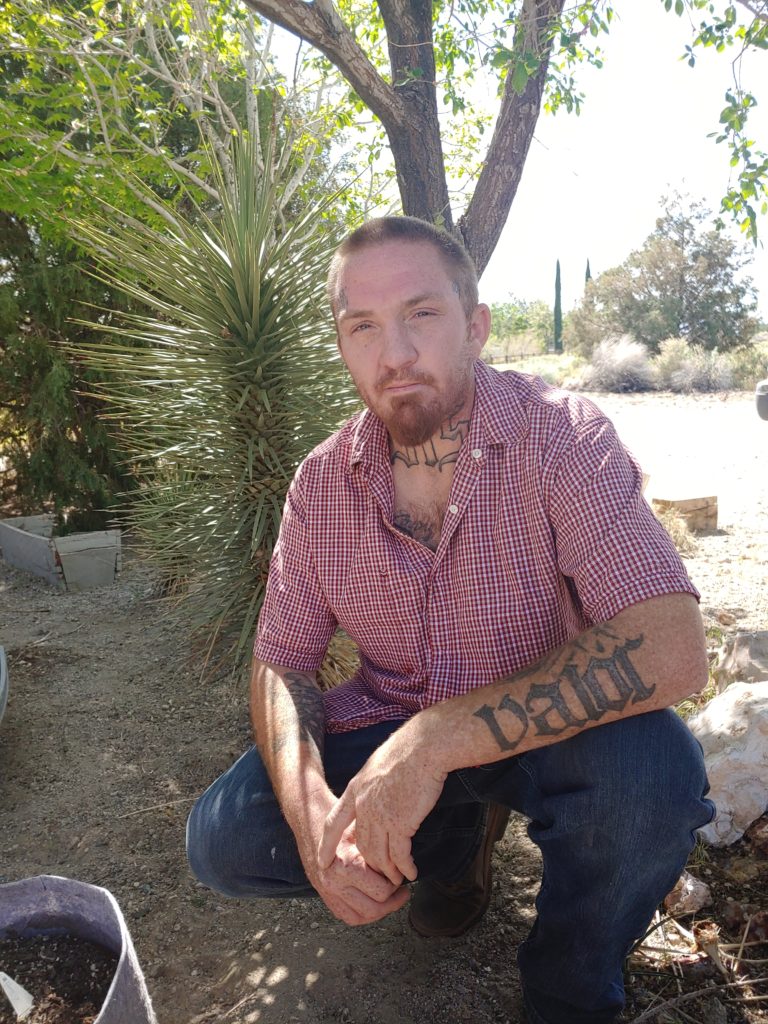 Galen was born on September 9, 1982, in Salem, OR residing throughout the valley his entire life. He had an energetic zest for life making every day April Fool's Day for those around him, showing his mischievous sense of humor. He cared deeply for humans, especially those in need, taking donuts to the homeless on mornings when he worked at the Doughnut Factory.
While attending Lone Pine schools, Galen participated in Little League baseball, basketball and high school football alongside his friends Ezra, Brian, and the one attached at the hip by friendship and brotherhood Mr. Ben LeTallec. Oh, what a comical, fearless, and dangerous pair they were.
Although he loved hanging at the beach with friends, studying the cosmos, or dreaming of working on an Alaskan fishing boat, the Owens Valley was embedded in Galen's soul. He craved the outdoors, loved our mountains, eyes gleaming eager to see what a day of hunting or fishing alongside his #1 outdoor buddy, his dad Tim would bring.
Galen was a dedicated Denver Broncos fan, even with a Bronco emblem tattooed on the back of his head. He loved playing guitar, writing songs, and listening to his own distinctive genre of music that made up his playlist called life. Depending on the mood he could be headbanging to Slayer or groovin' to the soulful songs of Jerry Garcia. Mother and son dancing to Eyes of the World
at a Grateful Dead show and the love they both shared for music as well as his love for his mama's southern cooking will never be forgotten.
Galen is survived by his spouse Veronica Hunter-Moore, parents Sylvia & Tim Hutchings of Olancha, CA, his father Lance Moore (Carissa) of North Carolina, brothers Dustan Moore (Jennifer) of Big Pine, Colin Moore of Ventura, Jesse Hutchings (Lilli) of Spring Creek, NV, Cameron Moore of NC, sisters Crystal Hutchings of Valley Center, Syeira Moore of NC, sons Galen Acero Moore, Raymond Hunter, numerous nieces & nephews, and stepdaughter Kacie Miller of Big Pine.
Services will be held at 11:00am Saturday May 29, 2021, at Santa Rosa Catholic church in Lone Pine, with internment to follow at the Mt. Whitney Cemetery. Please join the family after the services for a luncheon at the Mt. Whitney Golf Course to celebrate Galen's life, tell stories and help us say goodbye to our beloved son, brother, husband, father, and friend.
In lieu of flowers, please do one of the following in his name; hug or call your mother if you can, do a random act of kindness for someone truly in need, or stop and truly listen to Galen's favorite- Estimated Prophet or any song by the Grateful Dead.
Please remember that every person has their struggles, insecurities, and afflictions. Whatever preconceived judgments you may find yourself having-remember that everyone is fighting a fight, and everyone has a story to tell of how they got to where they are.
Please take the time to listen once in a while.