AN INVITATION TO THE HOTTEST PARTY OF THE YEAR
Mammoth Lakes Repertory Theatre and Mono Arts Council present a unique evening of hot Latin music, cool spirits, exceptional original art, auctions, cigars and savory food.
(Press release) Mammoth Lakes, CA. – Mammoth Lakes Repertory Theatre's (MLRT) Artistic Director Shira Dubrovner and Mono Arts Council's (MAC) Executive Director Kendra Knight announce a new and unique "fun"draiser sponsored by Paul and Kathleen Rudder.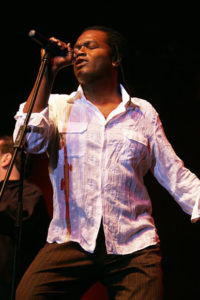 Set to take place Saturday, September 29 starting at 5:00 pm at the new Polo Events Center in Mammoth Lakes, there are two options to participate. Come at 5:00 and get the "Full Havana" – salsa lessons, two Devils Creek Distillery signature cocktails, heavy hors d'oeuvres, live and silent auctions and two sessions with the amazing Latin band Ricardo Lemvo & Makina Loca.
Or you can experience the "Half Havana" – arrive at 8:00 for one free signature cocktail and dance the night away with the second set by the hottest Latin Band west of the Atlantic! Either way, the evening is destined to be the "Hottest" party of the year. The "hot" starts with the music.
Ricardo Lemvo & Makina Loca provides the Latin beat that will set the evening's tone and get guests' hips and feet moving. Ricardo Lemvo has established himself as a pioneer with his innovative music. Lemvo's blend of Afro-Cuban rhythms with pan-African styles (soukous, Angolan semba and kizomba) has been described by the Los Angeles Times as "seamless and infectious."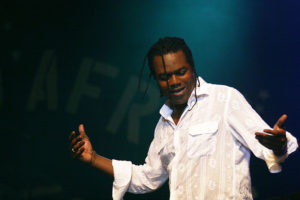 Lemvo grew up in Congo-Kinshasa where he was introduced to Cuban music by a cousin who owned a large collection of vintage Cuban LPs. Lemvo came to the US more than 30 years ago to pursue a law degree but ended up devoting his life to music.
"We are so excited to announce this coup in programming for our event," stated Dubrovner. "Ricardo Lemvo is not just well-respected in the music community but lauded for his music. They were a huge hit at last year's Mill Pond Music Festival." The Chicago Tribune said "Lemvo's passion for the roots of Afro-Cuba comes through in his singing. His voice is vibrant and melodious… he is one of the few artists in tropical music today who is moving the genre forward."
And the Los Angeles Times wrote "Lemvo and his band, Makina Loca, manage a blend of Cuban and Central African traditions that is seamless and organic – and infectious."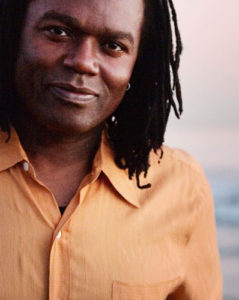 In film, Ricardo Lemvo & Makina Loca appeared in the 1998 movie Dance With Me starring Vanessa Williams and Chayanne. They have performed at innumerable festivals around the world and will perform with the LA Philharmonic the day after leaving this Mammoth Lakes engagement.
Adding to the total experience of the "Full Havana," Salsa Instructor Isabelle Pampillo, who currently teaches salsa at Mammoth Brewing Company, will be teaching guests how to salsa from 5:30 – 6:15. Doors open at 5pm; arrive early and enjoy this complimentary, fun and tantalizing activity then show off your salsa moves all night long.
Admission to the evening's festivities includes two complimentary special signature cocktails from drink sponsor Devils Creek Distillery. A wide selection of Cuban-inspired appetizers, live and silent auctions and live art by local artists will make for than event that everyone will be talking about for years to come. Bring your own cigar and enjoy the special cigar smoking area.
Join MLRT and MAC on September 29th and get ready to Mambo, Salsa and Cha Cha the night away at HOT HAVANA NIGHTS!
For more information, visit MammothLakesRepertortTheatre.org
FACT SHEET:
WHO: Mammoth Lakes Repertory Theatre & Mono Arts Council
WHAT: Hot Havana Nights Fundraiser "Full Havana"
WHEN: Sat. Sept. 29 at 5:00 pm
WHERE: Polo Events Center – 3343 Main Street, Mammoth Lakes
COST: $75 per person
WHAT: Hot Havana Nights Fundraiser "Half Havana"
WHEN: Sat. Sept. 29 at 8:00 pm (Band starts at 8:30 pm)
WHERE: Polo Events Center – – 3343 Main Street, Mammoth Lakes
COST: $20 per person
RESERVE TICKETS: www.MammothLakesRepertoryTheatre.org
The Mammoth Lakes Foundation offers both free education (books and tuition) to any Mono County resident and/or high school graduate who pursues an AA degree at Cerro Coso Community College and year-round theatre programming at Edison Theatre.
For more information or to make a tax-deductible donation to the theatre or to the Foundation, please contact Shira Dubrovner at 760.934.6592, the Foundation office at 760.934.3781 or visit MammothLakesFoundation.org.
Our nonprofit work is only possible through your generosity.