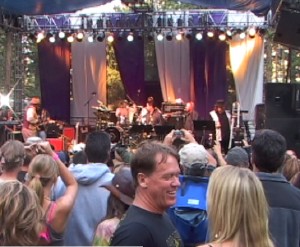 Owner of Mammoth Brewing Company Sean Turner reported that the Mammoth Festival of Beers and Bluesapalooza had, to his knowledge, sold out for the first time, ever.
The event sold 5,000 tickets by July 30, two days before the event, and brought many people to town. Turner explained that they turned a two-day event into a four day event this year with much success.
They have put into place the Blue Sky event, being held August 7-8, in order to fill in the dark weekend between Bluesapalooza and the Mammoth Festival. The goal is to get visitors to come for Bluesapalooza and stay the week for Blue Sky.