Statewide, Indian Casinos remain high on the radar with the recent gaming pacts on the ballot. Locally, a new Indian Casino has surfaced.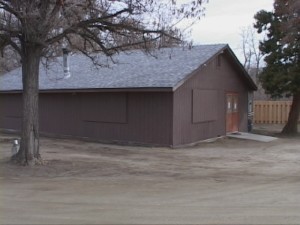 Just off Highway 395 on the east, the Fort Independence tribe says they have opened Winnedumah Winn's Casino. It's located in the former tribal building and not looking like a flashy casino at this point – just plainn brown with orange doors and a big, dirt parking area.
Simple announcements on the door say the casino is open noon to 9pm, Thursday through Sunday.
Some reports had earlier said a casino would open as part of the mini-mart and gas station complex on the west side of the highway, also a tribal project. It is known that the new complex will house a mini-mart, gas station and eventually a truck stop to the north.
We have placed calls to Fort Independence Tribal Chairman Carl Dahlberg for more information.