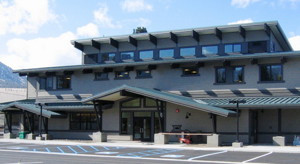 Four Shillings Short

6 pm, Thursday, Oct. 10

Tthe Celtic, Folk and World music duo Four Shillings Short live as full time minstrels in their Dodge Caravan, loaded with an ever increasing array of musical instruments including hammered dulcimer, mandolins, Renaissance woodwinds, North Indian Sitar, recorders, tinwhistles, bouzeki, banjo, and even a bowed psaltry.

Like a medieval fair in New Delhi, the music of Four Shillings Short is intriguing and worth investigating-their music is a global potpourri.
Spooky Story Time!

Kids' Halloween Party

Join us for our annual kids' Halloween Story Time!  Spooky stories, creepy crafts, scary songs, tasty treats.  This fun event is open to children of all ages and abilities. Don't forget your costumes!!
Strider the Reading Dog!

Pets Helping People

Open to children of all abilities. Strider the Golden Retriever is a certified Therapy Dog… and he loves stories!

Studies have shown that dogs are ideal reading companions: they do not laugh, judge, or criticize; they listen attentively; and they help lower blood pressure. So, stop by and share your favorite book with a warm, furry dog!
Four Shillings Short

Mono County Libraries Tour!

All 5 performances are FREE
All ages are welcome

10/7, 12:30 pm, Bridgeport Elementary
10/8, 1 pm, Edna Beaman School
10/9, 1 pm, Coleville Elementary
10/10, 6 pm, Mammoth Lakes Library
10/11, 6 pm, Lee Vining Comm. Center
Sponsored by the Mono County Free Library
Friend Your Library!

Volunteer Opportunities
for Book Nerds

The Book Chalet Used Book Store & the Vintage Book Committee could both use your help: a Book Chalet volunteer's primary task is to welcome visitors and sell used books; Vintage Book members research rare and valuable books for sale online. Click 

here

 for details on volunteer duties & contact info.
Community Art Show

On display Oct. 4-Nov. 23

Our 2nd annual Community Art Show will be on display in the Ellie Randol Room from Oct. 4-Nov. 23. Mammoth Lakes Friends of the Library receive 30% of all sales!