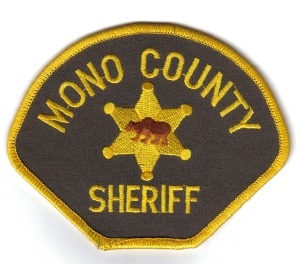 Mono County Undersheriff Ralph Obenberger confirmed that flooding did hit areas of northern Mono County Friday.
Heavy rains fell and seriously flooded the road to Twin Lakes out of Bridgeport. Obenberger said that a call came in at 6:15 Friday evening that water and mud a few feet deep had flooded out the road on the west end of lower Twin Lakes Near the housing tract there.
The Undersheriff said he received a photo that showed mud and water above the door frame of a jeep. Mono County road crews went to work to clear the road which is now reportedly passable.
Friday afternoon, flooding occurred in other northern Mono County areas and caused temporary closure of Highway 395 south of Gardnerville. Nevada news reports said that flooding and rock slides closed 395 Friday afternoon. Officials said in the past two fire seasons, there were two major wildfires in the area which has made terrain unstable and susceptible to mudslides.
Flooding had also caused highway closures in the Death Valley area.