FOR IMMEDIATE RELEASE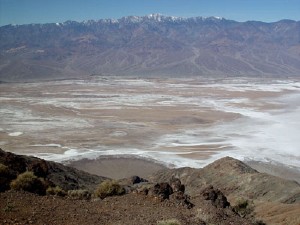 On June 6th, 2014 Inyo County Sheriff's Dispatch received notification that 54 year old French national, Guy Brossart, had been located deceased after not returning to a tour bus following a brief stop at the Mesquite Dunes.
According to the information provided, the bus stopped around 2:30 PM at the Mesquite Dunes in the Stove Pipe Wells area of Death Valley for the patrons to take pictures. The ambient air temperature was estimated to be 115 degrees at that time.  The bus driver instructed the passengers to return to the bus in 10 minutes. 
When Brossart failed to return an hour later, the bus driver contacted Death Valley Park Rangers who initiated a search. Air support was requested from California Highway Patrol (CHP). Brossart was located deceased in the dunes approximately 400 yards from the parking lot. No foul play is suspected at this time.  The cause of death is under investigation by the Inyo County Coroner's Office. 
– Carma Roper, ICSO PIO