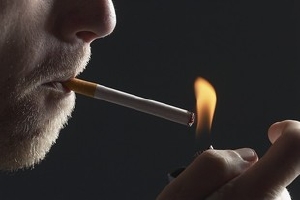 (PRESS RELEASE – MONO COUNTY HEALTH, NANCY MAHANNAH)
Inyo and Mono Medi-Cal Members Eligible for Free Nicotine Patches
Starting September 30, Medi-Cal members who call the California Smokers' Helpline at 1-800-NO-BUTTS can receive a free, four-week supply of nicotine patches delivered directly to their home. Callers must be 18 or older, have a valid Medi-Cal ID, and enroll in Helpline counseling. If a caller has contraindications, the Helpline will seek medical approval before dispensing.
The Helpline is a free service that helps tobacco users quit. Studies have shown that smokers who use Helpline counseling are twice as likely to quit as those who don't, and that those who use both counseling and a quitting aid such as nicotine patches quit at the highest rates.
According to recent estimates, the prevalence of smoking among adult Medi-Cal members is more than 36 percent higher than in the general population in California. Nationwide, the cost of treating tobacco-related illness is estimated at 11 percent of total Medicaid program costs.
As an added incentive to use the Helpline, members can receive a $20 gift card bonus. To be eligible, callers must ask for the gift card, have a valid Medi-Cal ID, and complete the first counseling session.
Both the free patches and gift cards are expected to be available through December 2015 as part of the Medi-Cal Incentives to Quit Smoking funded by a grant under the Affordable Care Act.
The Medi-Cal Incentives to Quit Smoking (MIQS) project is funded entirely by the U.S. Centers for Medicare & Medicaid Services (CMS). California received a CMS grant to increase the number of Medi-Cal members who use the California Smokers' Helpline.
Nancy Mahannah
Health Promotion Division Manager
P.O. Box 3329
Mammoth Lakes, CA 93546
760-924-4621
Fax 760-924-4611
[email protected]<mailto:[email protected]>
When health is absent, wisdom cannot reveal itself, art cannot manifest, strength cannot fight, wealth becomes useless, and intelligence cannot be applied.   Herophilus