Frances Marie Moose known as "Aunt Fanny" passed away peacefully at her home on April 25, 2021 with family by her side.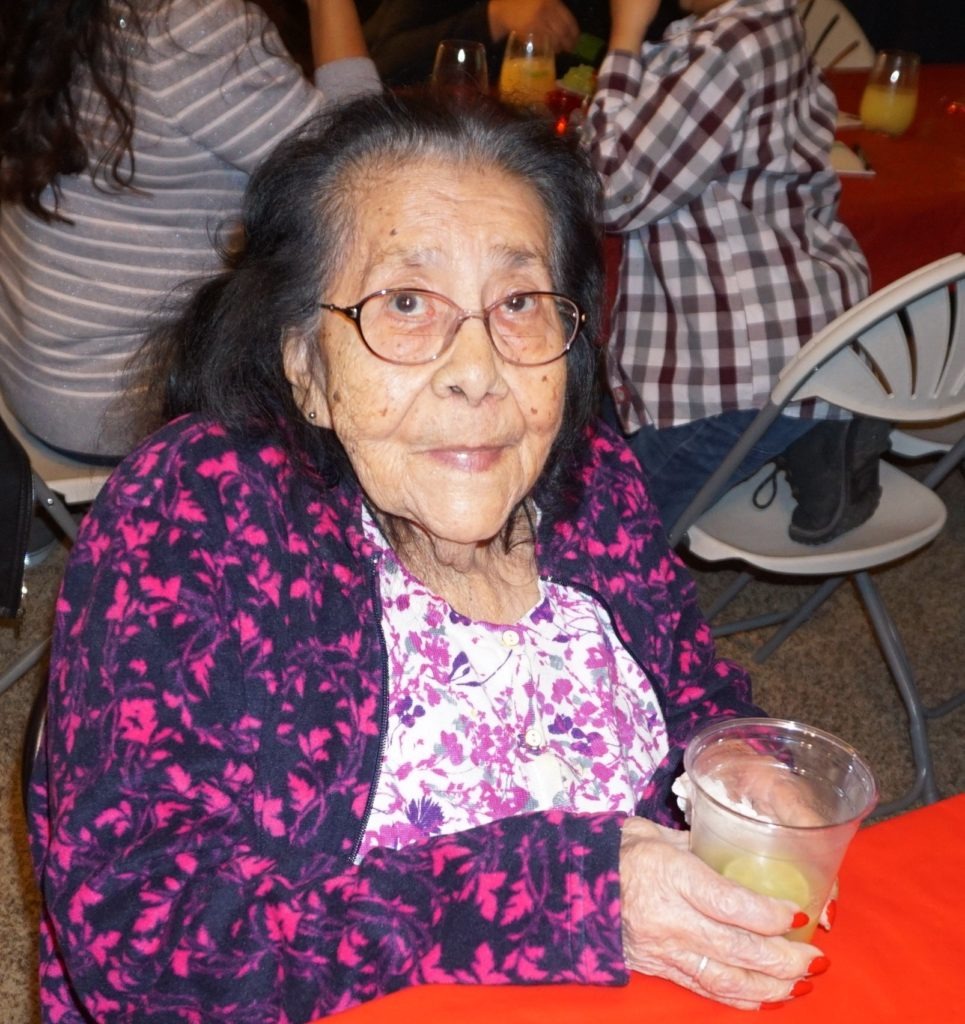 Frances was born in Bishop, CA on January 2, 1930 to the late Rosie and George Moose. She lived her whole life in Bishop CA. and attended Bishop Schools. She lived with her long-time partner Herbert Apalatea for over fifty years and raised four sons: Gordon Moose, Raymond Moose, Dale Delgado, and George Apalatea.
Frances was member of the Bishop Paiute tribe and was humbled when she was recently chosen as the Grand-Marshal for the Bishop's Indian Day Celebration.
Throughout her life she enjoyed spending time with family and friends, she enjoyed making quilts, sewing, crocheting, fishing, and camping and picking pine nuts with her family and sons. Frances worked different jobs as a young teen and went to work at Northern Inyo Hospital in the Laundry Department and worked her way up to Supervisor where she remained for 30 years until she retired. In her later years she enjoyed time with family and especially enjoyed time with her grandchildren and her Great grandchildren.
Frances is survived by Nieces: Roseanne and Gaylene Moose and Nephew Virgil "Dave" Moose. Grandsons Dale "Chad" Delgado, Darren Delgado, Gordon Moose and Granddaughter Adrian Soto, Great niece Yonnie Gruber.
Frances was a lady of few words, she listened, and her eyes told her story, she was a peaceful harmonious woman that deeply loved her family.
She is preceded in death by her parents Rosie and George Moose, Brothers Nelson and Virgil Moose, Sons Gordon Moose, Raymond Moose, Dale Delgado, George Apalatea, Nephews George Moose, Darryl Moose, Nelson Dean Moose, and Irwin Moose and Great niece Anne Marie Moose and Grandson Vincent Soto.
A Cry dance will be held at 266 Brockman lane at Dusk on Thursday May 6, 2021 Graveside Services will be May 7, 2021 at 11am at Sunland Cemetery.
Covid-19 Protocols will be in effect at both events, please wear masks!