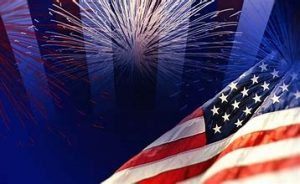 Bishop's fantastic 4th of July fireworks show will be back and better than ever for 2021. Since it's no longer possible to hold the event at the airport, the Bishop Volunteer Fire Department will host this year's festivities at the Bishop City Park. This venue allows for expanded events to create a full day of family fun.
The "BIG DAY" in Bishop City Park starts with free swimming at the park pool from 11am until 4pm. Bishop City Councilmembers will serve up free pie and ice cream beginning at 12 noon. There will be food vendors beginning at 3pm; live music by Idle Hands band at 4pm and Sandy & the High Country at 5:30 pm. The decorated bike & scooter pageant gets under way at 5pm.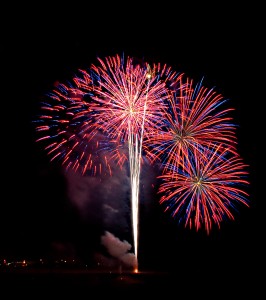 The spectacular aerial fireworks show will start at dark – approximately 9:30 pm. Fireworks will be launched from the new grass field at the rear (east) end of the park, across from the Senior Center.
There will be no admission fee and the show will be visible from anywhere in the park and from most of the downtown area.
Tips: Come early, get a good parking spot, enjoy the day in the park. Consider walking or biking to the event as parking is limited. Picnics okay, but alcohol is prohibited in the park. Leave Fido at home – there's a no dog ordinance for the park, plus all dogs hate fireworks. NO PERSONAL FIREWORKS ALLOWED.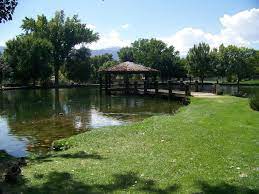 The Fourth of July celebration this year is a tremendous collaboration in partnership with the City of Bishop, Inyo County, the Los Angeles Department of Water and power, REACH Air Medical Services, Coso Operating Company, the Bishop Paiute Tribe, Bishop Area Chamber of Commerce and Visitor's Bureau, Inyo Council for the Arts and KIBS/KBOV Radio.
To view a 36-second YouTube promotional video on the Fourth of July in Bishop this year, visit: https://www.youtube.com/watch?v=n8kAMIvs59Q .
 If you would like to make a donation to help cover costs of the fireworks, please visit this website: https://bishopparksandrec.sportsites.com/player.