Officers did arrest a fourth person involved in an October car chase through the Eastern Sierra.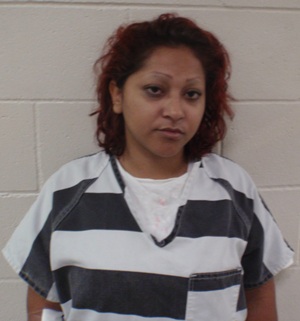 On October 19/20, law enforcement officers were led on a chase through the Eastern Sierra. The chase ended when the suspect vehicle slid on ice and off of Lake Mary Road in Mammoth. Two were arrested at the stolen vehicle, but in the dark and confusion of the late night incident, two people ran off into the snow. Both were caught after a search in the area of the Tamarack Lodge.
The chase started after one of the occupants of a Chevy Suburban tossed a cigarette out of the window in Bishop. When officers approached, the vehicle took off leading law enforcement on a chase toward Benton.
Pursuing units lost sight of the Suburban in the Benton area but found it abandoned at the Benton Hot Springs Resort. Officers said they found that someone had then stolen a pick-up from the resort. The newly stolen vehicle was spotted and the chase was back on, leading officers into Mammoth where the vehicle lost control on Lake Mary Road. Two male passengers surrendered. They are 21 year old Frank Rubio of San Bernardino and 18 year old Jesus Ayala of Colton, CA.
At the time officers report that it appeared that the driver ran from the vehicle, but it was later determined that a female passenger had fled on foot as well. After a search, Mammoth Police later arrested the driver, 20 year old David Aguas of San Bernardino. Police organized a search for the female passenger, who was found hours later, at 5:30 in the morning, reportedly asleep in a cabin near the Tamarack Lodge. 24-year-old Norma Herrera of San Bernardino was arrested for vehicle theft, possession of stolen property, possession of marijuana, and resisting arrest.