The Mammoth Lakes Chamber of Commerce would like to recognize four individuals for their outstanding service.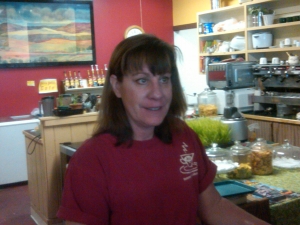 The first is Karen Kasten. Karen works for two companies Von's and the Java Joint. We recognize Karen because of her kindness, warm smile and her wanting to serve the people of this community. In a trip to Von's on a busy afternoon she was observed walking a customer down the aisle to find a product. At the Java Joint Karen makes the effort to know every customer by name and the their favorite and usual of hot refreshment. Karen is a very quiet individual and shy's away from the limelight but is most deserving of this week's Chamber of Commerce Ambassador Award.
Our second outstanding service provider is Andrew Sochinski. Mother's Day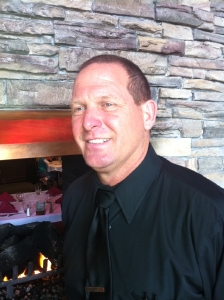 brunches always seem a challenge for the servers and the guests, but that was not our experience this year. After being seated at Rafters, our sixth month old grandson decided he wanted to eat, which can be a trying public moment. His mother asked our waiter Andrew Sochinski for some hot water for the bottle and he returned in an instant with the just the right amount of water at the proper temperature temperature – he must have done that before. After that, we all continued with a leisurely brunch that was served promptly and well. We lingered over coffee and left feeling relaxed and celebrating the day thanks to Andrew's help as a Mammoth Ambassador … and I don't think we even had a hint of a family argument.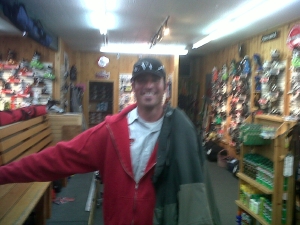 Our third honoree this week is Luciano (Lou) Deleon. Lou is a sales associate at Kittredge's. We recognize Lou for the extra effort and energy he puts into every customer transaction and encounter at Kittredge's. This is a time of year when there is a lot of burn out in our community. People are tired, ready for a vacation. Not Lou, he is energetic, enthusiastic, happy to see his customers and engage them in conversation about their favorite recreation. Lou goes beyond asking how he can help. He creates a relationship with his customers. He makes you feel like you're his friend and he's really happy to see you. Lou is truly an Ambassador for our community.
The final recognition for this week goes to Ron Segura. Ron is a valet/bellman at the Westin. The Westin sets a very high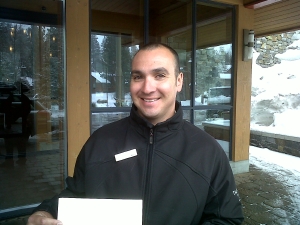 standard for service at the entrance and front desk of the hotel. You can't drive up and take two steps out of your vehicle without being greeted by someone asking how they can help you. Recently one of our Chamber members,who has had knee surgery,came to dinner at the Westin. He pulled up to the front door. As soon as Ron saw the crutches and the knee brace he immediately offered to park the car for the guest. He engaged the guest in a story about how the accident happened and created a immediate bond of caring and compassion. This personal service distinguishes Ron and the Westin from other businesses in town.
The Mammoth Lakes Chamber is honored to recognize these four service providers. They are great examples of outstanding service in our community. Our ability to create a reputation for outstanding service depends on the individual actions of employees and residents. We can talk about good service and convince ourselves that we are outstanding but when it gets right down to it, it is how we interact with individual visitors to the resort that creates that creates a favorable or a negative impression on our guests.
This concludes the Chamber's Ambassador Recognition program for this spring. All of the Ambassadors from his recognition program have been entered into a drawing for a grand prize: a pair of skis and bindings or snowboard and bindings donated by Mammoth Mountain Ski Area. The drawing will be at the next Town Council meeting in open session on May 18. The Chamber will announce more Mammoth Ambassador Program activities in June.
Mammoth: the friendliest resort in America!