News release
SEQUOIA AND KINGS CANYON NATIONAL PARKS, Calif.
August 21, 2017
– August is one of the busiest times of year for the parks and with record visitation, search and rescue operations in the parks are increasing as well. Within in the last week, there have been four major incidents.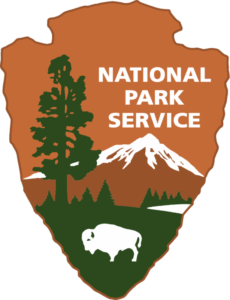 On the afternoon of Monday, August 14, park officials were notified of a hiker fatality along the John Muir Trail within Kings Canyon National Park. Passing hikers used a satellite text device to send an emergency message which was relayed to the Park. The incident occurred along a section of trail switchbacks known as the Golden Staircase, northwest of Mather Pass. Park staff were flown to the scene that day, and completed a recovery mission on Tuesday August 15.
Saturday, August 19, the National Park Service was notified around
7:00 p.m.
that a 37-year-old male had fallen approximately 25-feet in the Alta Peak area above Pear Lake. Park rangers attempted to reach the visitor but were unable to locate him due to the steep, rugged terrain and darkness. The next morning, August 20, rangers found the man and performed CPR, which was unsuccessful.
Additionally
on Sunday
morning, August 20, park rangers performed a rescue of a 44-year-old male in the Mount Whitney area that was having a diabetic emergency with critical altitude sickness. He was flown out of the Wilderness to an awaiting air ambulance at the Parks' Headquarters.
Later in the day
on Sunday
, another rescue took place in the Middle Fork of the Kings River where a 40-year-old male kayaker went over a 40-foot plus waterfall, dislocating a shoulder and then unable to self-rescue. He was flown out via short-haul method because of the rugged terrain and access.