More local cases of Swine or H1N1 Flu confirmed, according to Public Health Officer Dr. Rick Johnson. Four laboratory-confirmed cases turned up in Mammoth Lakes.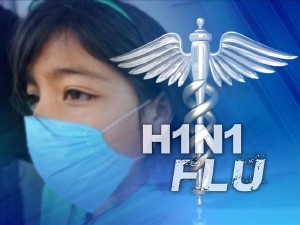 Dr. Johnson reported that Tests from other individuals are pending and he expects the numbers to go up. All four cases now confirmed were students at schools in Mammoth Lakes when they became sick, except for one adult. None were hospitalized, and all have completely recovered. Many family members were sick at the same time.
Dr. Johnson said that although there has not been an increase in hospitalized patients at Mammoth Hospital with flu-like illness, Sierra Park Clinics experienced a substantial surge of patients during the first 3 weeks of June. During the same period of time, as the school year was winding down, there does not appear to be any increase in school absenteeism. Dr. Johnson concluded that students continued to go to school in spite of being sick, in order to finish out the end-of-year activities.
The take-home message from our public health officer the H1N1 virus is thriving in our communities and will likely be here all summer. Dr. Johnson said, We as a community have become complacent about it, because we have been lucky with no life-threatening illness in locals. Dr. Johnson urged that we take common-sense steps to prevent the flu from spreading by covering coughs, washing hands, staying away from those who are sick and most important staying home