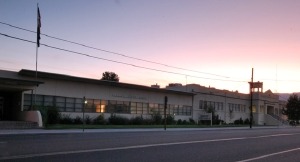 A quick update on the Bishop City Council election. It is a race now and Friday is the final day to file as a candidate.
According to Assistant City Clerk Robin Picken, Councilman Keith Glidewell filed to run. So did former Police Chief Joe Pecsi. Mayor Jim Ellis also filed his papers. There are two seats available.
Pecsi retired as Police Chief in 2007. He had come into the Department, which was troubled with internal strife, and smoothed out officers' problems.
Of course, Ellis and Glidewell are currently seated councilmen.
Friday marks the end of the filing period.