Retired Mono County Sheriff and longtime resident of Mammoth Lakes, Lloyd F. "Digger" Wilson, passed away August 1, 2015, after
a long battle with cancer.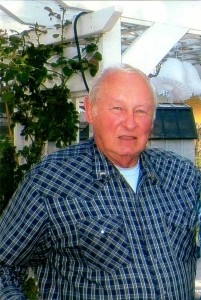 Bom in Redlands, CA on September 7, 1936, Lloyd lived in Redlands, Victorville, and San Fernando, CA before making his home in
Mammoth Lakes in 1957.
At this time, Digger started Mono County's first ambulance service and was co-owner of "Wilson's This N That" souvenir store. He
was one of the original fire commissioners of the Marmmoth Lakes Fire Department, a volunteer fireman, and served as the Fire
Chief in 1966.
He was active in the Mammoth Lakes, Crowley Lake, and Mono County Chambers of Commerce in the 1960's and l970's, serving
as president of all three. In 1962, Lloyd joined the Mono County Sheriffs Department as Deputy Sheriff, badge number 5.
He was elected Sheriff/Coroner in June of 1982 and retired in 1987, having served the people of Mono County for 25 years. While in
office, he served as the Director of Emergency Services and was instrumental in the introduction of the Incident Command System to
California Law Enforcement Agencies.
Lloyd also served on the State Committee on Domestic Violence which helped to facilitate changes in law enforcement policies and
procedures in matters of domestic violence.
Lloyd was a lifetime member of the California State Sheriffs Association, the Eastern Sierra Peace Officer's Association, a member
of the Elks Lodge #1603, and belonged to the Bodie Chapter of E Clampus Vitus.
Lloyd's happiest times were spent with family and friends deep sea fishing and traveling.
Lloyd is survived by his wife of 54 years, Lynda; his son and daughter in law, Steve and Amy Wilson, of Bishop; his daughter and son
in law, Shelly and Bob Bowman of Independence; grandchildren Lindsay Timpano, Jamie Lambert, and David Lambert, and two
great granddaughters, Rylan and Gianna Threlkeld; brother and sister in law, Earl and Lois Wilson, of Big Pine; sister "Easy"
McGinnis of Victorville and numerous nieces and nephews.
Per Lloyd's request, there will be no services.
A donation can be made to the charity of your choice or donate blood
to continue the gift of life in honor of Lloyd "Digger" Wilson.