For more than a year, the appeal case of former Mammoth Police Officer Eric Hugelman has been in the works. On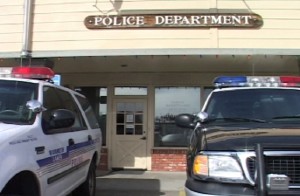 Christmas Eve day the decision was reportedly released.
A law enforcement source from out of the area revealed to Sierra Wave that an 80-page decision document was released. This source said that the decision on Hugelman's appeal of his firing from the Mammoth Police Department went against the Town of Mammoth.
More than a year ago, former Police Chief Randy Schienele had confirmed that Hugelman was fired after an internal investigation into reports of assaults allegedly involving Hugelman in a Las Vegas incident and Hugelman's alleged involvement in a bar fight in Bishop.
Town officials have not commented on this development, however at the last Mammoth Town Council meeting, member Rick Wood had declined to support filling positions in the police department until the disposition of the Hugelman appeal was known. Wood had said if the decision went against the Town it could cost as much as $300,000 in back pay.