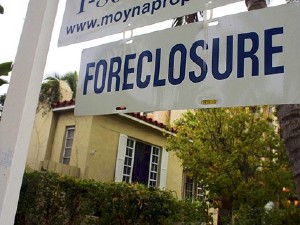 Banks have done it. So have state legislators. Foreclosure moratoriums continue to make headlines. In the Eastern Sierra, foreclosures themselves continue.
Last week the Bank of America agreed to a self-imposed foreclosure moratorium because bank employees signed foreclosure documents, thousands of them, without reading the documents. B of A did lift their moratorium in about half the states.
Locally, Jerry Core of Inyo-Mono Title said that a moratorium on foreclosures will only "prolong the agony and totally delay the economic recovery." Core said the law is clear on how to conduct foreclosures. Core said that sometimes the bank, the borrower and the trustee in the middle don't talk to each other and problems develop.
"Banks are so big," said Core, "the right hand doesn't know what the left is doing." Procedures, he said, get confused. Homeowners can become the victim of circuitous processes. Core said, all things considered, it's best to move ahead with foreclosures and clear the way for recovery of the real estate market.
Core said that each month, Inyo-Mono Title sees more foreclosures. Home foreclosures happen, four to one, Mono County over Inyo. How do they happen? Core said bad loans with adjustable rates that become impossible for the borrower to pay off.
Meanwhile, Attorney General Jerry Brown has called on all lenders in California to halt foreclosures until they can demonstrate they're complying with state law.