Margaret Gale Lowden Young Hurd
1931 – 2014
82 Years Old
(Courtesy Brune Mortuary)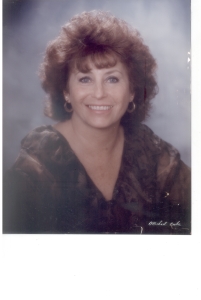 Margaret died June 13, 2014 at the Bishop Care Center following a long illness.  She was born to Mildred and Spencer Lowden on June 14, 1931 in Redding, a fourth generation Californian.  She and her family moved to Bishop in 1934, where she attended Bishop Elementary and graduated from Bishop Union High School.  She also graduated from Reno Business College.  She worked for Southern California Edison, Union Carbide and Continental Telephone Company.  She married Daniel Young in 1953.  She married Whistler (Clarence) Hurd in1972.
She is survived by daughters Gale Sharkey and Linda Poncet; stepdaughters Bonnie McGhie (Ron), Gayle Hurd, Sharon Hurd and Susie Scott; grandchildren Jamie Moore (Bobby), Toni Comeau (Genaro Lopez), Leo Comeau (Lindsey), Joey Siska, Stevie Siska, Andrea Siska Flores (Gerson); great grandchildren Tyler McCullan, Bobby Moore, Natalie & Anthony Martinez, Jazmin, Sirena & Brandon Lopez, Everett, Avery & Levi Comeau, Evan Bright, Jimmy & Cody Siska, Shawn & Evelyn Abigale Flores; sister Patricia Cain; nieces Sally Harvey, Jenny Steinbach & Vicki Meyers; nephew Terry Cain.
Preceded in death by parents Mildred & Spencer Lowden; brothers Earl & Spencer Lowden; nephews Steve Cain & Robert Lowden; niece Jackie Lowden; ex-husband Whitsler Hurd (her best friend) who visited her almost every day until his death.
We would like to thank the staff at Bishop Care Center for all the extra care and support they gave her through the years.  They made her life more meaningful with all their help and laughter.  Also, The Friends of Bill W.  They were there for her always.  They were her true friends.  And, to all who were in Margaret's life.  She said she was glad just to be a part of each other's lives.
A memorial service will be held June 21, 2014, 2:00 p.m. at Brune Mortuary Chapel.  Pastor Ron Sargent will officiate.  Private Interment will be at East Line Street Cemetery.
A special thank you to Ron & Bonnie for all of their support and love.  Donations or remembrances in Margaret's memory may be made to the Friends of Bill W. or the National Diabetic Association.