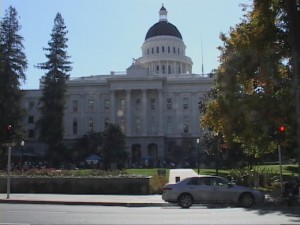 Editor
Kammi Foote has some powerful partners in opposing AB2299,  called  "a Bill that would create Secret Property Rights" by the California Newspaper Publisher's Association.  Nevertheless  it received a Do Pass on a vote of six ayes. one no (and two members absent) on May 10 in committee. Here's what the CNPA had to say:
"… AB2299 …
would authorize a county board of supervisors to establish a program that would redact the name of a public safety official, from any property record that contains the official's principal address. 
According to the author…the bill would protect public safety officials from these threats….
CNPA is opposed to the bill as are the California Land Title Association, state assessors and the banking industry, among others…"
We can be somewhat relieved that the bill says "authorize" and not "mandate" putting all eyes on the Board of Supervisors if it ever gets out of committee where the majority of bills fortunately die.  We are very fortunate to have the meetings of our BOS televised.
Selma Calnan
Bishop