One of the great events of the summer in the Eastern Sierra – the Footloose/Charthouse 5K/10K – was held Sunday in Mammoth Lakes.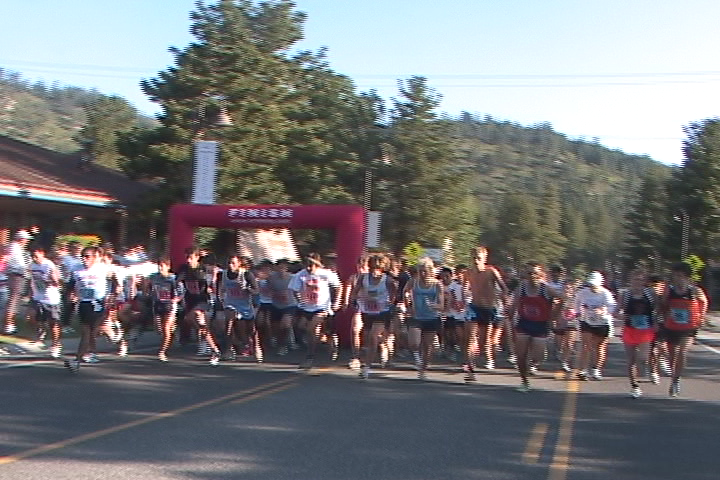 The 26th annual event was the largest ever, with 337 runners and walkers enjoying the Sunday morning in the High Country. The age of the participants ranged from 5 to 82 years of age. A 5K walk was also staged this year. The event benefitted Mammoth Youth Football.
Click on the link forthe results from the 2009 Footloose/Charthouse 5K/10K:
http://www.srtiming.com/2009events.html
Here is the press release on the event:
Footloose/Charthouse 10K/5K 2009
The 26th annual Footloose/Charthouse 10K/5K was held on Sunday, August 9th and once again was our largest to date!! We hosted 337 runners and walkers ranging in ages from 5-82 years of age.
Events like this would not be possible without the support of the many volunteers and sponsors. On behalf of Footloose Sports and the Charthouse Restaurant , we would like to thank the following businesses who supported us through sponsorships; Coldwell Banker, Town of Mammoth Lakes, Mammoth S.P.O.R.T. Center, Sage to Summit, State Farm Insurance, Snowcreek Athletic Club, Burgers Restaurant, Elite Sports and Therapy Consulting, Access, Paramount Furniture, Mammoth Times, High Sierra Striders, Designs Unlimited and In Touch Micro Spa.
The following businesses kindly donated gift certificates or merchandise for our runners; Brooks Shoes, Rocky Mountain Chocolate Factory, Coca Cola Bottling Co, Minaret Cinemas, Robertos , GiovanniaMcDonalds, Base Camp Caf, Sierra Sundance, Subway, Booky Joint, Stellar Brew, and Pita Pit.
In particular we would like to thank Gary Ochman, Trey from Synergy Race Timing,MLPD, Mono County paramedics, Andrew and Elaine from High Sierra Striders, Jorge and crew at Designs Unlimited and Laura Patterson Design.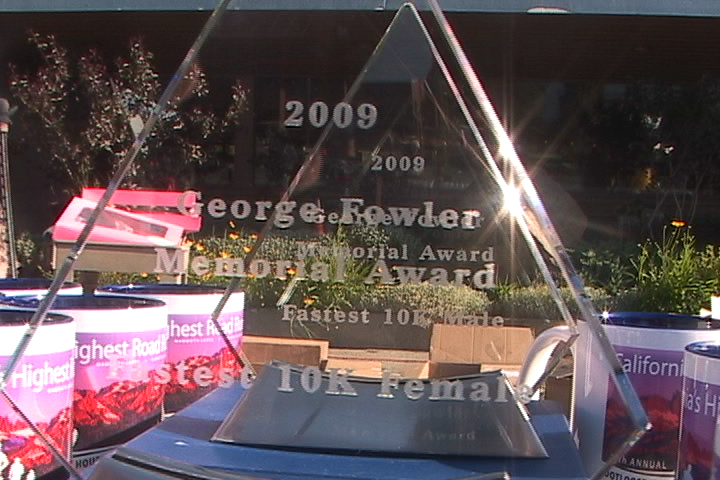 The volunteers came from all over the community this year to
Pitch in which made everyone's job so much easier. Many thanks to Mammoth Youth Football and Cheer, Mammoth High School Cross Country Team and everyone else who just showed up to help out! Ken and the team from the Charthouse Restaurant served a record number of pancake breakfasts which all the runners very much appreciated.
For our participants – results are posted on line at www.footloosesports.com and are available at www.srtiming.com.
With the continual participation of our sponsors and volunteers we can only anticipate a bigger and better event for next year. We are excited this year that the proceeds will benefit Mammoth Youth Football and Cheerleading and the Mammoth High School Cross Country teams and look forward to working with everyone again next year on Sunday, August10th, 2010.
Footloose Sports and the Charthouse Restaurant.