Weird, wild, wacky stuff happens to us in the Eastern Sierra. That's why a lot of us love to live here.
Take this weekend's football games – or, as I'm doing, play, "Wrap your mind around this!"
As you might have heard, Mammoth High is not fielding a varsity football team this season. Except, this week, the Huskies are playing a varsity game.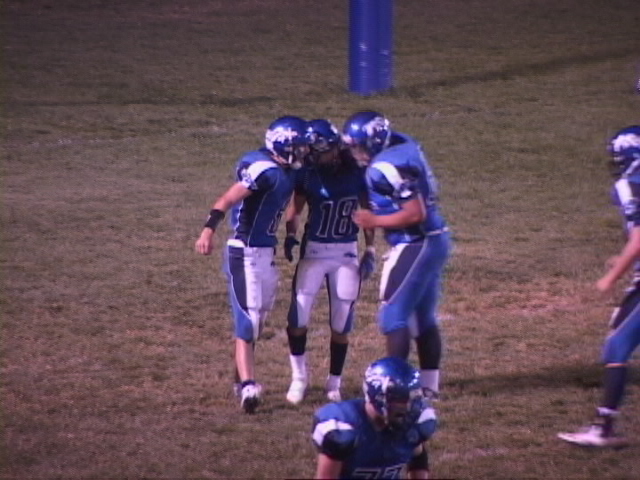 Bishop Union High, meanwhile, is playing a varsity football schedule this season. But not this week. The Broncos have a bye.
The Bishop and Mammoth JV teams will play this Friday – but it's a scrimmage.
OK, let's take a deep breath.
We'll start with the Broncos. Played their season opener last Friday, losing to visiting Truckee, 35-15. Tough start against a solid team, the Wolverines were runners-up in Nevada 3A state title game in 2008. I made silly Grateful Dead "Truckin' " references throughout the game. Sorry. But I'm more appalled my broadcasting partner Kent Puls didn't get the "Thunderbolts and lightning, very, very frightening, me" Bohemian Rhapsody reference.
But I digress.
In Week 1 – hold it, time for more mind-bending stuff: Last week was Week Zero in CIF-Southern Section lexicon, which makes this week Week 1, though it's actually the second week of games, cue Twilight Zone music – the Broncos have played Ontario Christian the past few years.
But Ontario Christian basically decided the cost to travel to Bishop was too much – after all, there's all kinds of teams the Knights can play within a 45-minute drive, much less five hours.
So Bishop coach Bill Egan had to scramble like Fran Tarkenton (I'm old). He couldn't fill the Week 1 (that's this second week, keep up) game, so settled for a game Oct. 9, the first of a home-and-home series contract with Bishop's of La Jolla, after what would have been the Mammoth game(!) on Oct. 2.
Egan has tried to play his five non-league games (Weeks 0-4, ha), have the bye, then go into High Desert League action. Perfect. But with Mojave leaving the HDL, scheduling snafus with Dayton (Nev.) and Ontario Christian, plus the Mammoth forfeit, well, easier said than done in recent years.
So, for Bishop, it's a bye this week, at Western Christian in Covina Sept. 18, hosting Rim of the World Sept. 25, then the now non-scheduled Mammoth varsity game Oct. 2 (doctor, I need smelling salts!).
And that's almost easy compared to the Mammoth situation.
The Huskies have canceled the entire varsity season, except, wait for it, Sierra Wave received a fax saying Mammoth would be hosting Immanuel Christian (Ridgecrest) Friday at 7 p.m. The notice was computer-generated, except the "8-man football" that was handwritten.
Deep breath time again.
And, this just in: That Immanuel Christian-Mammoth game is now scheduled for Saturday, 1 p.m., since referees weren't available Friday night.
And one more subplot: Perhaps you've heard about the Mammoth senior(s) transferring to Bishop to play football.
Egan said Thursday that there was a visit to the Bishop campus by a Mammoth player on Tuesday, the CIF-SS apparently didn't oppose the transfer and things were semi-close to being a "go," but now with the Huskies playing at least one 8-man game, it's now a "no-go."
So, to recap: Mammoth, which canceled its varsity season, is playing varsity football this week. Bishop, which wants to play varsity football this week, isn't. And a Mammoth player who thought about playing for Bishop is playing for Mammoth after all.
"What a long strange trip it's been."
And it's only Week 2. Uh, check that. Week 1.
Also, the Mammoth at Bishop JV scrimmage Friday has been moved up an hour to 3 p.m.
I'm taking a deep breath. Sometimes, you've got to mellow slow.