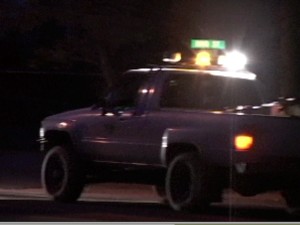 With news earlier this week that a case of human West Nile Virus surfaced in Santa Barbara, local health officials have a sharp eye on mosquitoes. Mammoth Lakes Mosquito Control planned to fog for the bugs Wednesday through Friday.
Steve Ganong of the Mammoth Lakes Mosquito Abatement District issued notice that weather permitting he would fog the Old Mammoth area. Health officials said risk to human or animal health is minimal, but they suggest that you refrain from entering the treated areas as long as visible fog is in the air.
No human cases of West Nile Virus have come to light in Inyo and Mono. Mosquito Control workers did find a positive mosquito pool near Bishop Airport and Mammoth's Steve Ganong produced numerous traps with high numbers of Culex Tarsalis mosquitoes which do carry and transmit West Nile Virus.
Authorities suggest precautions against mosquito bites. Check out our earlier posted story from Health Officer Dr. Rick Johnson.