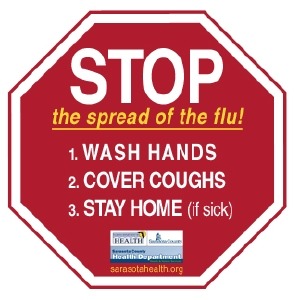 (Inyo-Mono Public Health Officer Dr. Rick Johnson issued the following release.)
Now that we are officially into the "flu season", everyone asks if the fact that it is mild is related to our weather. Well, maybe – but like everything else, there is never a simple answer.
The flu season arrived late and officially began several weeks ago, with 2 states reporting "widespread" cases, including California, and a small # reporting high activity. Remember that "widespread" means that cases have shown up virtually all over the map. It is not an indicator of how many cases hthere have been, or how severe the cases have been. This is the latest start in 29 years, as most of the time the peak – not the start – is in mid February. In the last 35 years, the flu season peaked in March 4 times, and in April twice.
In fact, although the flu is "widespread" in California, it has been very tame so far. There have been only 6 deaths so far in persons under age 65 years, and 2 of those in children. In the Eastern Sierra, we have had only a handful of positive laboratory tests for influenza, and no hospitalizations.
So, that begs the question – why? Certainly, weather could be one of the factors. In cold, less humid conditions, flu viruses survive for longer periods of time. In addition, when there is stormy weather people tend to stay indoors, where they can share infections.
But I believe there are more important factors. One factor is the viruses in circulation this year are similar to the viruses from last year, and so many are immune. In addition, the same vaccine has now been around for 2 years, and with many being vaccinated, there is less disease. The vaccine is a good match for most of the strains being reported. There is virtually no 2009 H1N1 flu in the USA, since many were exposed in the spring or fall of 2009. There is also no resistance to the usual antiviral medications.
The message – even though so far the season is not bad, don't be complacent. Hopefully, you received your vaccine. In addition:
Wash your hands
Cover you cough
Stay home if you are sick
Seek medical care if you think you have the flu and are at risk for complications (medical conditions such as diabetes, heart/lung/kidney conditions, are over age 65, under age 1, pregnant, or obese)