With H1N1 swine flu currently circulating through the Eastern Sierra, the number of emergency room visits for respiratory illness has skyrocketed. Concerned with overwhelming the ERs, Inyo-Mono Health Officer Dr. Rick Johnson has issued advice to adults about when they should head to the emergency room and when they should stay home and try to recuperate on their own.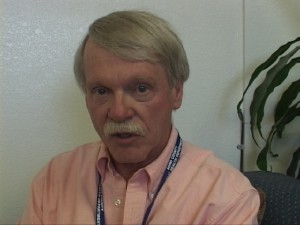 Most people who contract this flu will not notice anything more than a normal flu, but others are being knocked for a loop. Prescriptions for anti-viral medications are up as are doctor visits for flu-like symptoms. Fortunately there have been no fatalities in the Eastern Sierra at last word, but emergency room visits are up in Inyo County. Dr. Johnson reports that Northern Inyo Hospital typically sees three visits for respiratory illness a week. Last week there were thirty seven, Johnson said.
So far Mono County has not seen this uptick in ER visits. Johnson speculates that this may be because Inyo County has a higher proportion of adults with chronic medical conditions than Mono County. Its also possible that there are more people in Inyo County that do not have primary care doctors and use the ER as their doctor, he says.
If the sick person is under 18, the advice is to contact your physician. If you are over 18 and you have a sore throat or cough, and a fever, you should consider going to the ER if you have difficulty breathing or chest pain, purple or blue lips, the inability to keep liquids down because of vomiting, signs of dehydration like dizziness, headaches, extreme thirst, confusion, or seizures.
In combination with the fever and sore throat, existing health conditions should warrant a trip to the hospital. Pregnancy, diabetes, heart disease, lung disease, HIV, MS, Cirrhosis, and other underlying health issues are cause for concern, Dr. Johnson says.