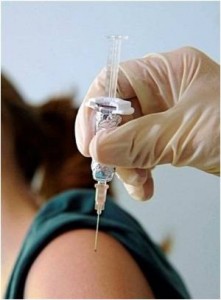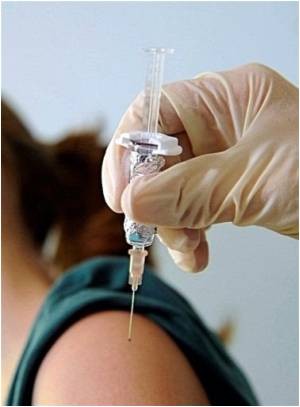 Flu in Slow Retreat, Hantavirus Update
From Dr. Rick Johnson, Inyo-Mono Public Health Officer
I'm guessing that you are tired of hearing about "the flu". Hopefully you did not get sick, and maybe the late surge in interest in the vaccine will prompt you to get your vaccine earlier next fall!
All indicators – local, regional, state, and national – show that the influenza season is winding down, although not completely gone. It has been hard on the older folks, especially since their response to the vaccine left them relatively unprotected.
Don't let your guard down! It is still prudent to stay home when you are sick, cover your cough, wash your hands frequently, and seek medical care if you get sick and  are at higher risk for complications.
Switching gears to hantavirus. You remember the cluster of cases in Yosemite last summer. The virus killed 3 Yosemite visitors and sickened 6 more last summer. No park workers were among that total. A large number of workers had blood drawn last fall to see if they had evidence of exposure or previous infection. Of the 757 workers who had blood drawn, antibodies were found in only 4 persons, indicating that the risk for infection with hantavirus usually is low in persons whose occupation entails close physical contact with deer mice. More to follow later this spring or summer.
A very interesting article appeared in Outside Online a while ago regarding the episode.
Tuesday, December 18, 2012 Outside Magazine, online, available at http://www.outsideonline.com/adventure-travel/north-america/united-states/national-parks/Death-at-Yosemite-The-Story-Behind-Last-Summers-Hantavirus-Outbreak.html?utm_source=homepage&utm_medium=internal&utm_campaign=mostPopular
Death at Yosemite: The Story Behind Last Summer's Hantavirus Outbreak
The outbreak, which killed three, didn't only attack the lungs of its victims. It messed with the psyche of the rest of us, too.
"When you pulled back that canvas, you could see there were mice living in the void space between the walls."
On December 10, Yosemite National Park began demolishing 91 tent cabins in Curry Village, a rustic encampment of 408 canvas-sided cabins jammed into a pine-and-cedar glade near the sloping shoulders of Half Dome. It was here that an outbreak of hantavirus began last summer, infecting at least 10 people and killing three.
Remember, spring and summer are coming – refresh your memory and check out the following: http://www.cdc.gov/hantavirus/ http://www.cdph.ca.gov/HealthInfo/discond/Pages/HantavirusPulmonarySyndrome.aspx