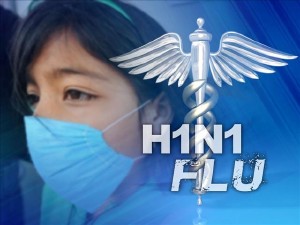 Flu Activity Declining, But Flu Season Not over Yet (press release – Public Health Officer Dr. Rick Johnson)
Our local surveillance data shows that flu activity in our area is decreasing for the second straight week. In the Eastern Sierra, we have had a total of 2 hospitalizations, and one death that is flu related.
The number of confirmed influenza related deaths in California has increased by 41 to a total of 243 confirmed deaths for the 2013-14 season. Four of the 243 are pediatric deaths. There are an additional 41 deaths under investigation, not yet confirmed. By this time last year, there was a total of 26 influenza fatalities and in all of the 2012-13 season, a total of 106 deaths were reported.
The great majority of reported influenza deaths have occurred in people with underlying medical conditions. Looking at the onset of illness, the number of deaths by week appears to be decreasing. Both outpatient visits and hospitalizations have decreased, and hospitalizations are within levels that would be expected at this point in the season.
The downward trend in the number of influenza cases is a good sign; however, activity is expected to remain high for at least the next several weeks. Unfortunately, this influenza season is still severe and the number of influenza related deaths continues to rise. A second wave is possible, and a slight increase in Type B influenza cases – covered by the vaccine – has been detected.
Those at highest risk of complications – the elderly, pregnant women, infants, or those with other health conditions – who show flu symptoms should contact their healthcare provider immediately in order to get the most effective treatment. Symptoms include fever, cough, sore throat, runny or stuffy nose, muscle or body aches, headaches and fatigue.
Vaccination is still the best way to prevent illness and the spread of illness. It is critical that all pregnant and postpartum women get vaccinated to protect themselves against influenza to avoid serious complications to both mother and child. Data show that pregnant females are 5 times more likely to die from the influenza than the general population!
Influenza vaccine remains available from healthcare providers, pharmacies, and the health department.