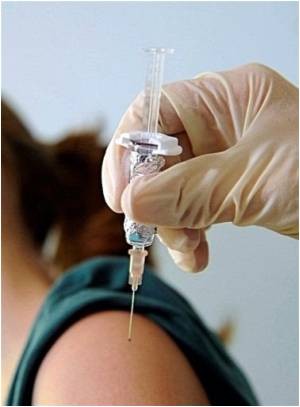 (News release from Public Health Officer Dr. Rick Johnson)
California continues to see widespread and high levels of influenza activity. In the last reporting week, there were 52 deaths under the age of 65, with 44 more under investigation. So far this year, there have been 147 confirmed deaths in California. Last year, for the entire flu season, there were 106 deaths. Four of the deaths this year have been in children, but the hardest hit age groups continue to be young and middle-aged persons. Sacramento has been particularly hard hit, with 21 deaths so far under the age of 65. Ninety-one additional persons are currently requiring ICU care, as the flu makes the immune system turn on itself and fills the lungs with fluid.
In Inyo County, There have been no deaths, and no hospitalizations with confirmed influenza. Levels of illness in the community are still high.
Nationally, levels of flu seem to be at a plateau, especially in the Southeast where it first started. However, most of the country is still experiencing widespread and high levels of activity, which is expected to continue for some time.
In Mono County, there have been no deaths, and no further hospitalizations. The levels of flu like illness reported from the Mammoth Hospital Emergency Department and Sierra Park Clinics. (Family Medicine and Pediatrics) is still near epidemic thresholds, where it has been now for the last 5 weeks.
Most influenza-positive specimens identified in California during the 2013–2014 influenza season are influenza A; of the influenza A viruses subtyped, most are 2009 A (H1N1) viruses. The H1N1 strain appears to be the predominant strain so far this flu season and is one that is contained in the current flu vaccine. Of the specimens tested this season nationwide, 99.9% match components in the 2013-2014 influenza vaccine. So, the vaccine is essentially a perfect match for circulating strains.
Those at highest risk – the elderly, pregnant women, infants, or those with other health conditions such as obesity, heart disease, and high blood pressure – who show flu symptoms should contact their physician immediately in order to get the most effective treatment. Symptoms include fever, cough, sore throat, runny or stuffy nose, muscle or body aches, headaches and fatigue.
Once again we urge all persons over 6 months of age to get vaccinated, because it is the best defense against influenza. Particularly, those who are young or middle-aged should get vaccinated immediately, as this age group is being hit hard. It is not too late! Influenza vaccine remains available through healthcare providers, pharmacies, and the Health Department.