We reported that torrential rains during our last storm left Main St. in Bishop flooded in many areas, threatening businesses. Off the beaten path, at least two homes in the Meadowwcreek area were hit with serious flood waters and severely damaged inside.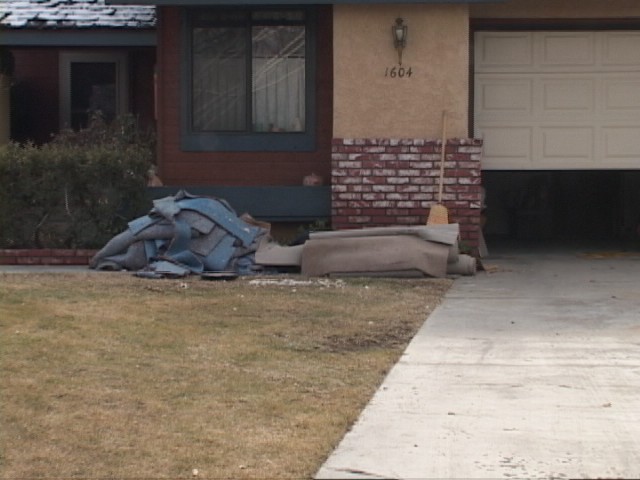 Bishop Fire Chief Ray Seguine had told us that a major flow of water had rushed down into housing areas from the Bishop Plaza Shopping Center area and also from a DWP field and irrigation ditch to the west.
Inyo Public Works Director Ron Chegwidden also said that the County tried to address flood waters in Bishop Plaza and the DWP field. County crews also responded to numerous other localized floods. Chegwidden said he could not comment much since there is the potential for litigation due to the flooding in the Meadowcreek homes. "We believe legal claims may be filed," he said.
The water damage in two houses caused residents to rip out carpeting and flooring, ruined by one to four inches of standing water in their homes. Chief Seguine had said once he realized water was rushing down into the neighborhood, not just from Rocking W. Dr., but also from the DWP field, he contacted DWP crews which used the Gradall equipment to dig a berm to stop the water flow. It worked but only after the two homes were hit.
Chief Seguine said that volunteers used pumps to try to get the water out of the homes and keep it out. Chegwidden noted that the storm was the "single largest storm in memory. No one can recall 5 inches of rain in 18 hours. This is a huge desert area. We were scrambling, and we were very fortunate that there were not more problems."