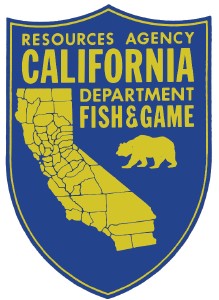 Angry citizens called Sierra Wave Monday morning to report that more than a dozen Fish and Wildlife employees and just as many trucks were holding a checkpoint stop south of Bishop.  The workers were checking for violations of Fish and Game code.  The checkpoint was expected to last until 2pm Monday.
While some callers objected to what they called this "stop and frisk" policy, others were more understanding.  Jim Wilkins of Wrightwood, a Forest Service Public Information Officer at times for our area, arrived in the Eastern Sierra for a fishing trip.  He said he knows there are some who do not respect the wildlife and the rules surrounding it.  Others pointed to the cost of the operation and  what they said was a violation of privacy.
Fish and Wildlife did issue a press release at the end of last week.  It says this:
"The CaliforniaDepartment of Fish and Wildlife will be conducting a wildlife checkpoint operation to promote safety, education and compliance with law and regulations. CDFW law enforcement division will be conducting the inspection on southbound Highway 395, south of Bishop on Monday, September 23rd from 8am to 2pm.
"The wildlife checkpoint is being conducted to protect and conserve fish and wildlife, to encourage safety and sportsmanship by promoting voluntary compliance with laws, rules and regulations through education.
"All anglers and hunters will be required to stop and submit to an inspection. CDFW officers will also be providing informative literature about the invasive quagga mussel and New Zealand mud snail."