As home foreclosures go on and the hope of home ownership slips away, the Eastern Sierra received over a million dollars between Mammoth and Bishop to help first-time homebuyers.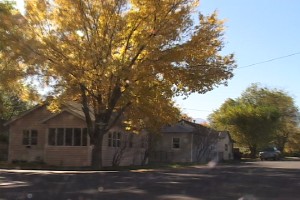 Mammoth Housing, Inc. announced that Mono Couny won a 2009 HOME grant of $800,000. Mammoth Lakes Housing will administer the program for Mono County. This will go for purchase of homes in the unincorporated areas of Mono. Housing officials said that for those who qualify, deferred loans up to $200,000 will be available based on need and home type.
Jennifer Halferty of Mammoth Lakes Housing said that the City of Bishop also received a grant of $400,000 for a first-time homebuyer program in the City. Mammoth Lakes Housing will administer Bishop's grant, too.
Halferty expected that the money would actually become available in the spring. She said this program helps keep house payments affordable.
You can find out more about this by calling Mammoth Housing at 934-4740 or check out their website at www.mammothlakeshousing.org.