Even as the World Health Organization declared a swine flu pandemic today, Inyo-Mono Public Health Officer Dr. Rick Johnson announced the first confirmed H1N1 flu case in the Eastern Sierra.
Dr. Johnson said that the Mono County Health Department was notified by the California Department of Public Health that an individual who lives in Mono County tested positive for H1N1 or Swine flu. The individual was never hospitalized and is recovering at home.
Tests performed on other individuals in our region are pending. Dr. Johnson added that reports of influenza-like illness have been much higher than usual for this late in the flu year. Dr. Johnson said school absentee rates have been high and healthcare providers are seeing an unusual peak with 4-5 times as many people sick with the flu compared to the usual number for May and June.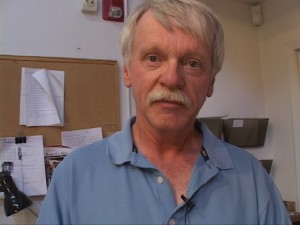 Individuals being tested include all people hospitalized with influenza-like illness and selected persons seen in clinics with fever and sore throat or cough.
World Health Organization Chief Dr. Margaret Chan also made the announcement today that a pandemic, or global epidemic, is underway. Chan was quoted as saying that the swine flu virus is now unstoppable.
Today, officials reported that 74 countries include nearly 30,000 cases of the H1N1 or Swine flu. Health officials have stressed that most cases are mild and require no treatment. So far, 144 deaths have occurred. By comparison, the last pandemic, which was the Hong Kong flu of 1968, killed about 1 million people. Ordinary flu kills about 250,000 to 500,000 people each year.