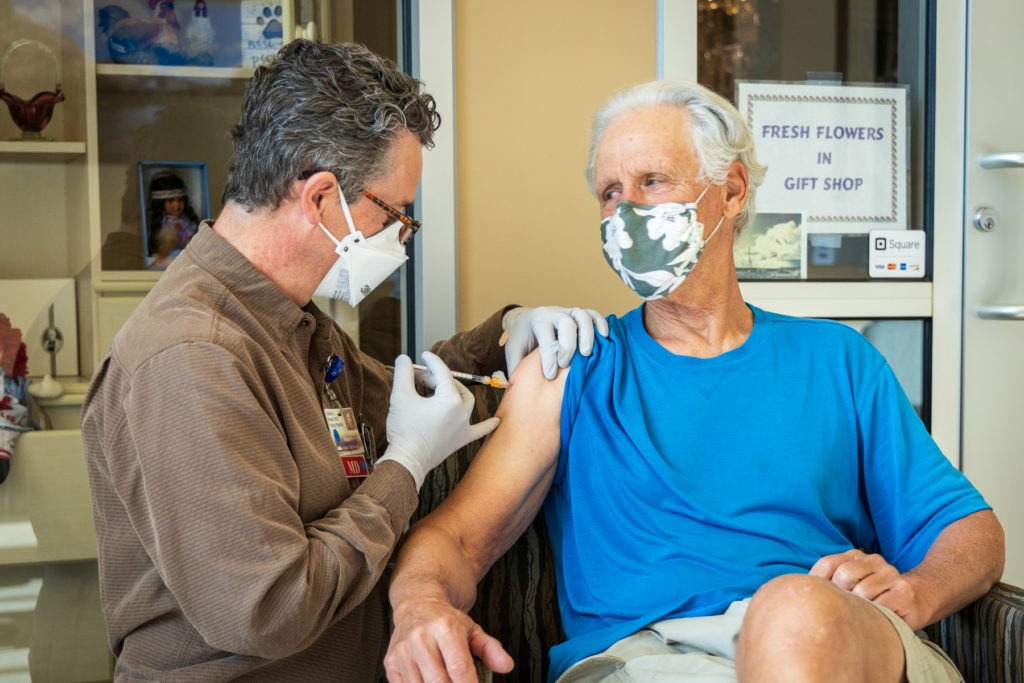 Northern Inyo Healthcare District physician, Dr. Stacey Brown, gave the first COVID-19 vaccination for the age 65 and up population group to Wayne Martin of Bishop on Thursday afternoon, January 14.
This was a very personal moment for Martin, who explained that his wife Margy had come down with COVID about six months ago. Martin described the lingering effects on his wife as "just terrible." He went on to call the vaccine "extremely important for even those who don't get very sick initially as the after effects can be very devastating. This vaccine is so important for the entire country."
To make your appointment, call (760) 873-2078, Monday through Friday, between the hour of 9 a.m. and 4 p.m. This phone line is not staffed after-hours or on weekends, nor does it have voicemail, so be sure to call between 9 a.m. to 4 p.m. According to reports, expect to "redial" a lot!
A BETTER ALTERNATIVE TO CALLING: To receive updates and get on the list to hear when vaccine appointments become available to people in your tier, please visit https://www.inyocounty.us/covid-19/vaccine-information  and sign up for the COVID Vaccine Registration list.