The week of October 9-15, 2011 has been designated as National Fire Prevention Week.  Fire Prevention Week was established to commemorate the Great Chicago Fire, the tragic 1871 conflagration that killed more than 250 people, left 100,000 homeless, destroyed more than 17,400 structures and burned more than 2,000 acres. The fire began on October 8, but continued into and did most of its damage on October 9, 1871.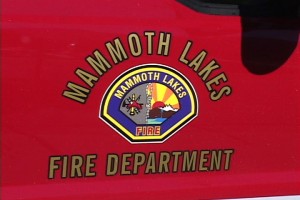 Today, fires in the home take a great role in life and property.  During the five-year period from 2005-2009, it has been estimated that US Fire Departments responded to a yearly average of 373,900 reported home structure fires per year.  These fires caused an estimated average of 3,200 deaths, 12,890 injuries, and $7.1 billion in property damage per year.  Smoking remains the leading cause of fire death and cooking equipment is the leading cause of home structure fires and home fire injuries.
Installing systems such as smoke alarms and residential fire sprinklers, as well as identifying potential hazards, can reduce the risk of home fires and property loss, injury, or death due to fire.  Nearly two-thirds of home structure fire deaths occur in homes where there was no smoke alarm, or where smoke alarms were present but failed to operate.
Top fire safety tips:
Watch your cooking: stay in the kitchen when frying, grilling, or broiling food.  If you leave, even for a short time, turn off the stove.
Give space heaters room: keep fixed and portable heaters at least three feet from anything combustible.  Turn heaters off when you leave the room or go to sleep.
Smoke outside: ask smokers to go outside.  Have sturdy, deep ashtrays.
Keep matches/lighters out of reach: Keep igniters out of reach of children or locked away.
Inspect electrical cords: replace cords that are cracked, damaged, broken plugs, or loose connections.
Do not overload circuits: do not place more on a circuit than designed for.
Be careful using candles: keep candles at least one foot from combustibles, blow out candles when you leave the room or go to sleep.
Have a home escape plan: make a plan, make everyone aware of it, and practice it at least twice a year.
Install both ionization and photoelectric smoke alarms: install in bedrooms, in hallways leading to bedrooms, and at least one per floor level.  Interconnect alarms so when one sounds, they all sound.  Test every six months, replace batteries once a year, and replace alarm after ten years.
Install carbon monoxide alarms: install in bedrooms or in hallways leading to bedrooms and at least one per floor level.  Locate an alarm within 20 feet of any combustible appliances.  Test every six months, replace batteries once a year, and replace alarm after five years.
Install sprinklers: If you are building or remodeling your home, install residential fire sprinklers.  Sprinklers can contain and even extinguish a fire in less time than it takes for the fire department to respond.
For more information or for any questions pertaining to fire related issues, please feel free to contact the Mammoth Lakes Fire Department at 934-2300.