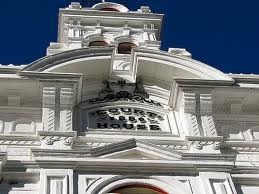 In a recently filed decision, Judge James Garbolino has upheld the Arbitrator's 2013 decision to reinstate Mono County Deputy Jon Madrid and denied the County a delay in enforcement of that decision. The Judge also awarded Madrid costs and attorneys' fees. He once more said that evidence showed Madrid was harassed and the victim of unsupported evidence or at worst a "deliberate scheme to terminate him for inappropriate reasons."
Madrid was fired in 2011 after he had filed a harassment complaint for treatment by Lieutenant O'Hara and after the Sheriff accused him of failure to file certain payroll sheets which resulted in over-payment of $382. In an appeal hearing, the Arbitrator found no evidence to support Madrid's termination and ordered him re-instated with back pay. The Judge also condemned the Sheriff's Department for ordering Madrid to sit in a chair for 9 hours a day and quoted the Arbitrator who described the order as demeaning and insulting work that constituted a "serious abuse of discretion."
In its September petition to the Court, Mono County alleged that the Arbitrator abused his discretion. Judge Garbolino says, on the contrary, "there is abundant evidence that supports the Arbitrator's conclusions." According to the Judge's decision, the Sheriff's Department failed to carry their burden of proof that Madrid had intentionally taken the $382. Instead, the Judge says that "an examination of the record discloses that there is abundant evidence that supports the decision and conclusions of the Arbitrator." He also points to what is described as Deputy Madrid's commendable record.
The Judge quotes earlier testimony that other deputies had received reminders about their pay reports and had not been subjected to Internal Affairs investigations or firings as Madrid had. The Judge referred to testimony in the Arbitration hearing – the fact that Madrid had filed a workplace harassment claim against Lieutenant O'Hara and the testimony that then Undersheriff Ralph Obenberger refused to let Madrid file time sheets that he said were missing. Testimony also said that Obenberger refused to pursue Madrid's harassment complaint but said certain charges would not be filed if Madrid resigned. He refused to resign.
The Judge's decision recites the incident six months after Madrid's firing in which the Sheriff ordered him to sit in a chair as a "greeter" in the lobby of the Sheriff's Department. The Judge stated, "His assigned duties were lesser than those of a WalMart greeter." He said this assignment was to further punish Deputy Madrid.
The Judge's decision concludes that his judgment is awarded in favor of the Arbitrator and Deputy Madrid and against Mono County and the Sheriff's Department. Judge Garbolino denied any delay in enforcement of Madrid's reinstatement. Madrid is also awarded attorneys fees.