Press release
The Friends of the Eastern California Museum (FECM) is pleased to announce a field trip to the silver mining camp of Cerro Gordo. The trip will include a guided tour by the town's caretaker. High clearance vehicles are suggested though the road has recently been put in good shape by the Inyo County road department and is passable to most passenger cars with drivers experienced in dirt road-mountain driving.
The trip is limited to 30 people and the cost is $20 for FECM members and $25 for non-members. People wishing to take the trip must sign up in advance and may do so by calling the Museum at (760) 878-0258. Attendees will meet at the Interagency Visitor Center south of Lone Pine at the intersection of Hwy 395 and state route 136 at 9:00 a.m. on Saturday morning November 7th. Ride sharing from the Visitor Center is strongly recommended and people should take plenty of water and a lunch for what should be an all day event.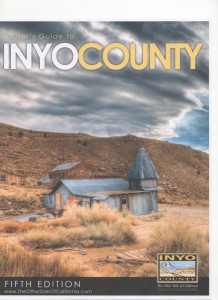 A safe trip is dependent on good weather and the trip could be canceled if dangerous weather conditions exist. Registered participants would be called if the trip were cancelled.
The mission of the Friends is to support the Eastern California Museum and its program and to bring awareness of the museum to Eastern California residents and visitors. For more information on this trip, please call David at 760 920-8061.